Delete Permission Level activity

Configure the Delete Permission Level activity
To configure the Delete Permission Level activity, do the procedure in this topic.
General Configuration
Screen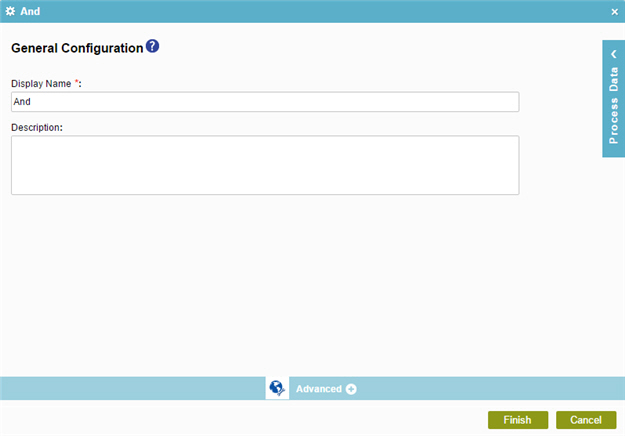 Fields
Field Name
Definition

Display Name

Description

Function:

Specifies an optional text description for your activity.

Accepted Values:

More than one line of text

.

Default Value:

None

Accepts Process Data Variables:

No
Delete Permission Level Configuration
Specifies the permission level to delete in SharePoint.
Screen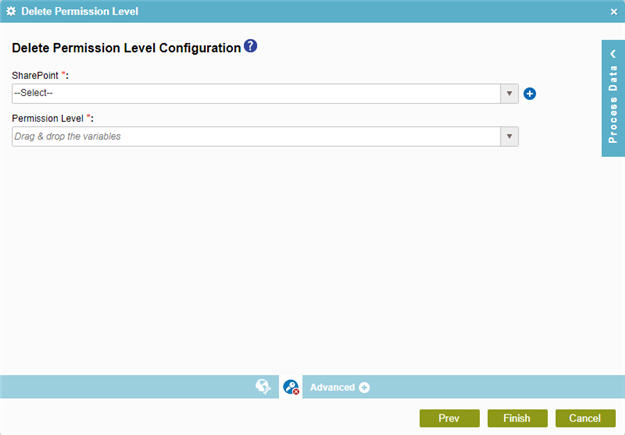 Fields
Field Name
Definition

SharePoint

Function:

Specifies the access token that connects to your SharePoint site.

Accepted Values:

A list of access tokens configured for your environment.

Default Value:

None

Accepts Process Data Variables:

No

Example:

Refer to

:

Add Token

Opens this Screen:

Function of this Screen:

Configure an access token to connect to SharePoint.

Permission Level

Function:

Specifies the permission level

to delete.

Accepted Values:

A permission level name from the list.

Default Value:

None

Accepts Process Data Variables:

Yes