And activity
An activity that connects multiple process branchs into a single branch. You can specify if the process waits for all previous activities to complete, or the process ignores some activities.

Configure the And activity
To configure the And activity, do the procedure in this topic.
General Configuration
Specifies the basic settings for the And activity.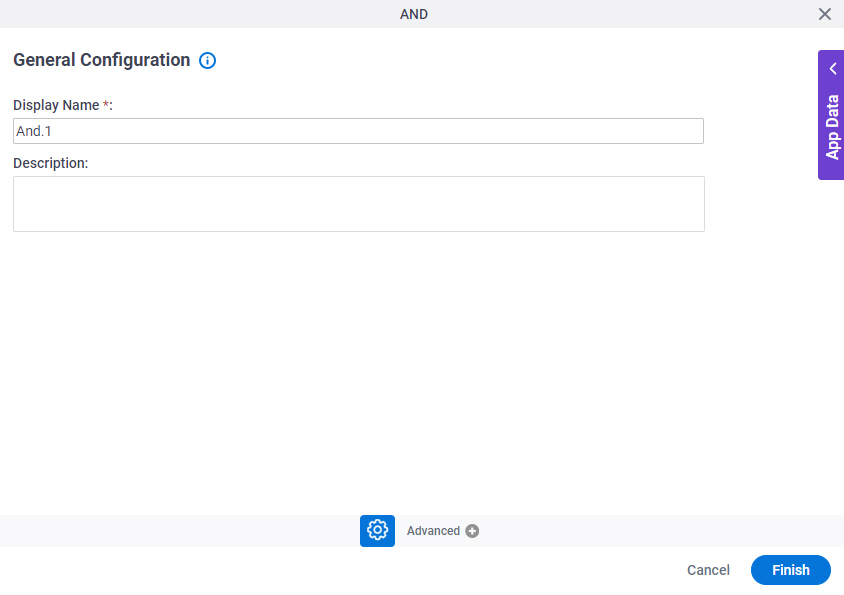 Fields
Field Name
Definition

Display Name

Function:

Accepted Values:

One

line of text that can have spaces

.

Default Value:

None

Accepts Process Data Variables:

No

Example:

This is a common configuration field that is used in many examples.

Refer to

:

Examples - Step-by-step use case examples, information about what types of examples are provided in the AgilePoint NX Product Documentation, and other resources where you can find more examples.

Description

Function:

Specifies an optional text description for your activity.

Accepted Values:

More than one line of text

.

Default Value:

None

Accepts Process Data Variables:

No