Publish Your Form-Based Application
To deploy your form-based app, do the procedure in this topic.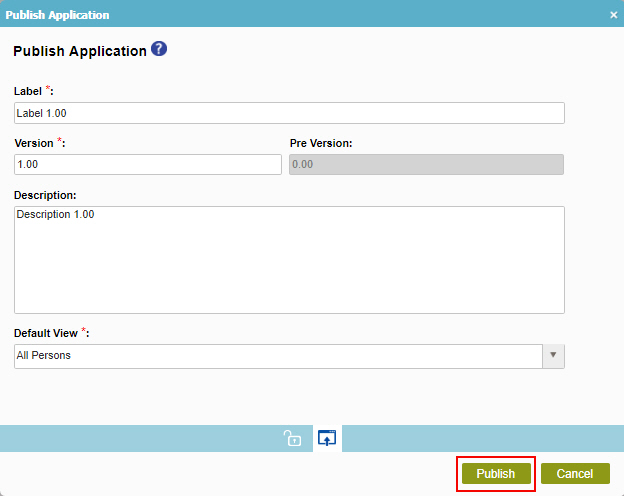 Video: Form-Based App Overview
Video: Form-Based App with Salesforce
Examples
Examples - Step-by-step use case examples, information about what types of examples are provided in the AgilePoint NX Product Documentation, and other resources where you can find more examples.
How to Start
Do one of these

:
On the Application Explorer screen, click

Publish

.
Procedure
On the Publish Application screen, in the Label field, enter your application name.
In the Version field, enter the version number to give the application.
(Optional) In the Description field, enter your comments for the version.
In the Default View, select your default form view that shows on My Applications screen in the Work Center.
Click Publish.