Change a View for a Form-Based Application
To change a view for a form-based app, do the procedure in this topic.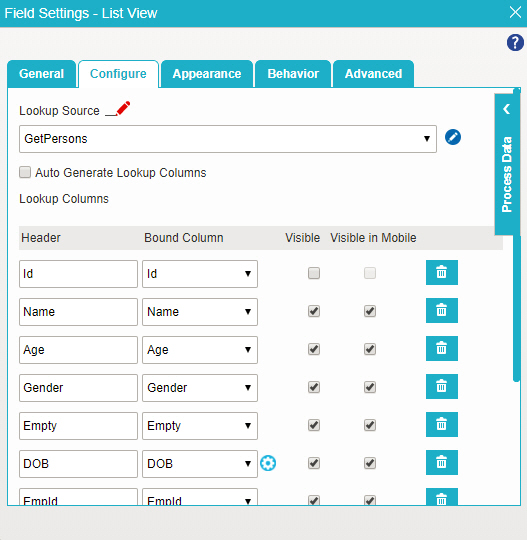 Good to Know
By default, the form does not show internal columns name.
How to Start
On the Application Explorer screen, on the My Application pane, under your form-based application, click App Model & Resources > Forms > View Forms.
In the right pane, double-click your form name.
Put your cursor over the form control, and the form control toolbar shows.
Click

Edit Properties

.
Click the Configure tab.
Procedure
On the Configure tab, in the Visible column, select your columns to show in your form.