Check In a Form-Based App
To check in a form-based app, do the procedure in this topic. Checking in an app lets other users change it.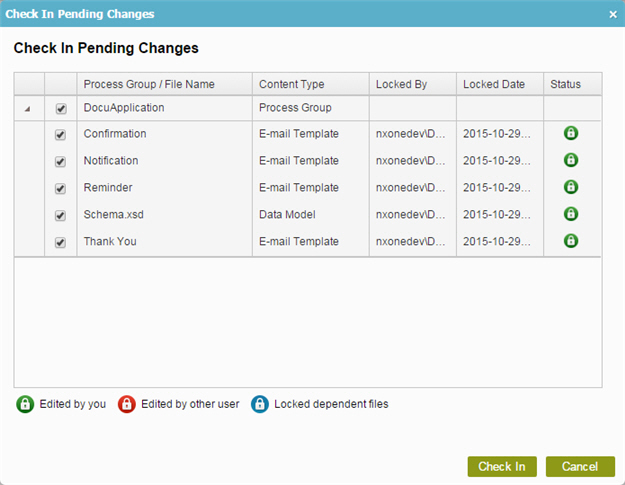 Video: Create a Backup of an AgilePoint NX App
Video: Check In and Publish the App
How to Start
Click

Build Apps

.





Do one of these

:

Create a form-based application:

For more information, refer to:

On the Application Explorer screen, click

Check In

.
Procedure
On the Check In Pending Changes screen, select the files to check in.
Click Check In.