Get the Link for a Widget Form
To get the link for a widget form, do the procedure in this topic.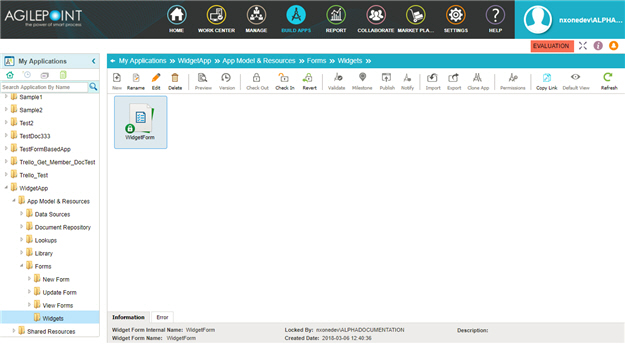 How to Start
On the Application Explorer screen, on the My Application pane, under your form-based application, click App Model & Resources > Forms > Widgets.
Procedure
In the right pane, select your widget form.
Click

Copy Link

.