Validate the Rules in a Process
You can validate the logic of the rule in the process without open each Condition activity.
To validate the rule in a process, do the procedure in this topic.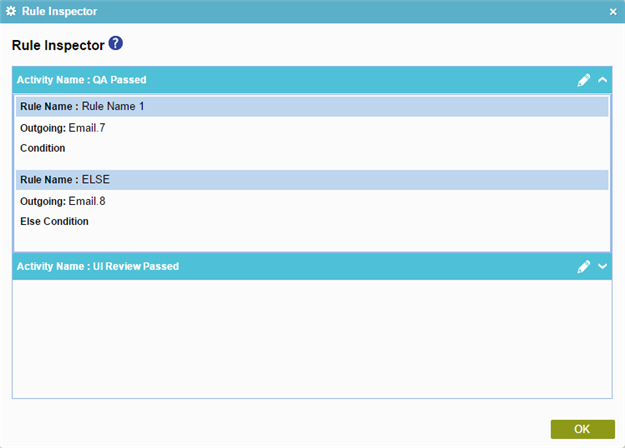 Video: Process Designer Overview
How to Start
Do one of these

:
On the Application Explorer screen,

do one of these

:
Click

Misc

>

Rule Inspector

.
Procedure
On the Rule Inspector screen, click

Edit

.
On the Condition Builder screen, validate and change the rule as necessary.