Clone a Process Model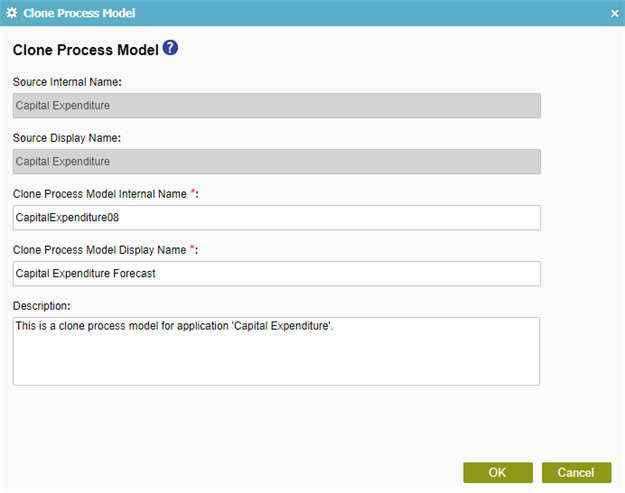 Prerequisites
The application for the process must be checked in.
How to Start
Click

Build Apps

.





Click Process Model
On the right pane, select your process model.
Click

Clone Process Model

.
Procedure
On the Clone Process Model screen, in the Clone Process Model Display Name field, enter the name that will be displayed in AgilePoint NX for the clone process model.
In the Description field, enter the information for the clone process model.
Click Ok.