Create an eForm in a Process
To create an eForm for user input within a process, do the procedure in this topic.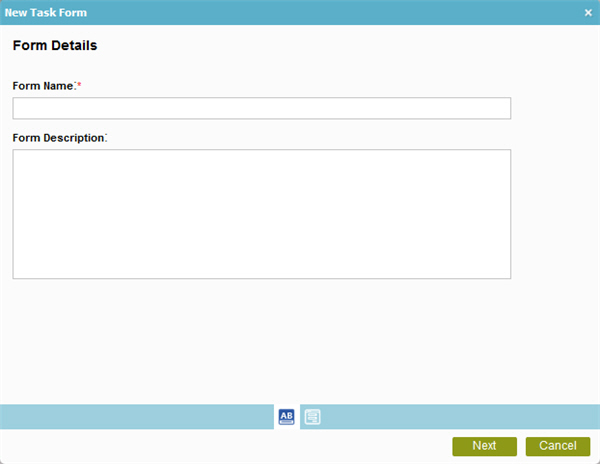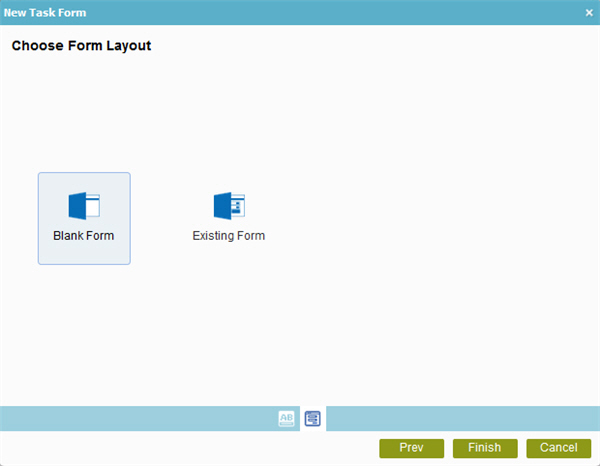 Video: Process-Based Application
Video: Customer Survey Demo App
Video: Create Your First eForm
Examples
Examples - Step-by-step use case examples, information about what types of examples are provided in the AgilePoint NX Product Documentation, and other resources where you can find more examples.
How to Start
In the Application Explorer, in the My Applications pane, select an application, and click

Show All Files

.
Expand [Application Name] > Processes > [Process Name].

Do one of these:

Expand Forms.

Click Task Forms.
In the right pane, click

New

.

In the content pane, double-click Process Model.

Double-click your process.
Click

Forms

On the eForms screen, in the Task Forms, click

Add

.
Procedure
On the Form Details screen, in the Form Name field, enter the name for your form.
(Optional) In the Description field, enter more than one line of text description for your form.
Click Next.
On the Choose Form Layout screen,

do one of these

:

To create a blank form,

do this procedure

.

Select Blank Form.

To create a form with the form that exists,

do this procedure

.

Select Existing Form.