Analytics AgileConnector
Full documentation coming soon.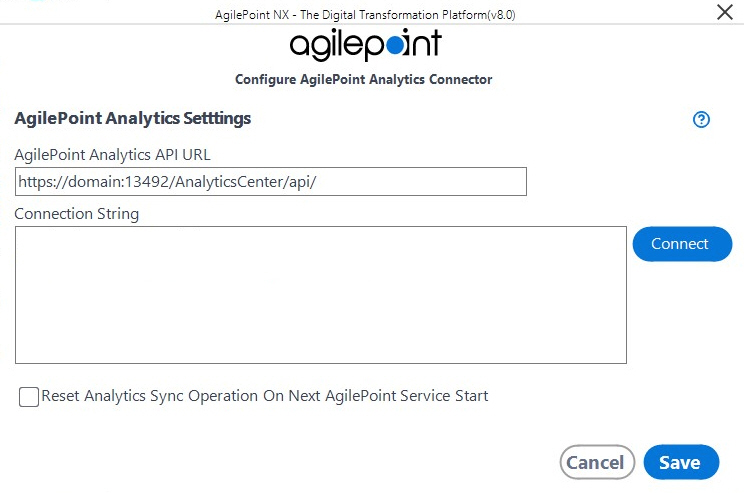 How to Start
On the AgilePoint Server machine, in Windows Explorer, right-click the file (AgilePoint Server installation folder)

C:\Program Files\AgilePoint\AgilePoint Server

\WCFConfigurationUtility.exe, and click Run as Administrator.
On the AgilePoint Server Manager screen, in the left pane, select your AgilePoint Server instance.
Click

Open Server Configuration

.
On the AgilePoint Configuration screen, click the Extensions tab.
On the Extensions tab, select Analytics.
Click Configure.