Image Picker screen
Specifies an image for your eForm.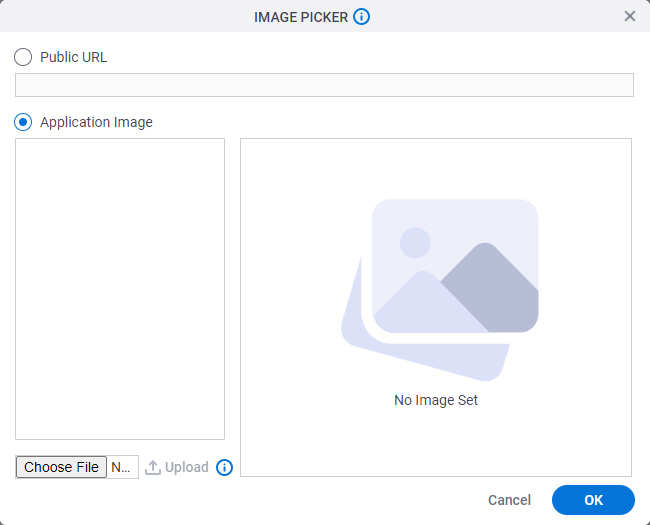 Video: eForm Builder Interface
Good to Know
You can use the Image Picker screen to set a background image for the eForm or set an image in the eForm with an

Image

form control.

For more information, refer to

Form Settings or Image form control.
The image file size can not be more than 2 MB.
How to Start
Open

eForm Builder

.

For information about how to open this screen, refer to eForm Builder screen.





On the

Form Settings

screen, in the

Appearance

tab, click

Set Image

.




Fields
Field Name
Definition

Public URL

Function:

Specifies the URL for your image for your eForm.

Accepted Values:

A valid URL.

Default Value:

None

Example:

Refer to

:

Application Image

Function:

Specifies an image to set for your eForm. You can browse your local file system to upload an image.

Accepted Values:

A valid image file with a file size no more than 2 MB.

Default Value:

None

Example:

Refer to

: