Create Style Sheet screen
Lets you add a Cascading Style Sheet (CSS).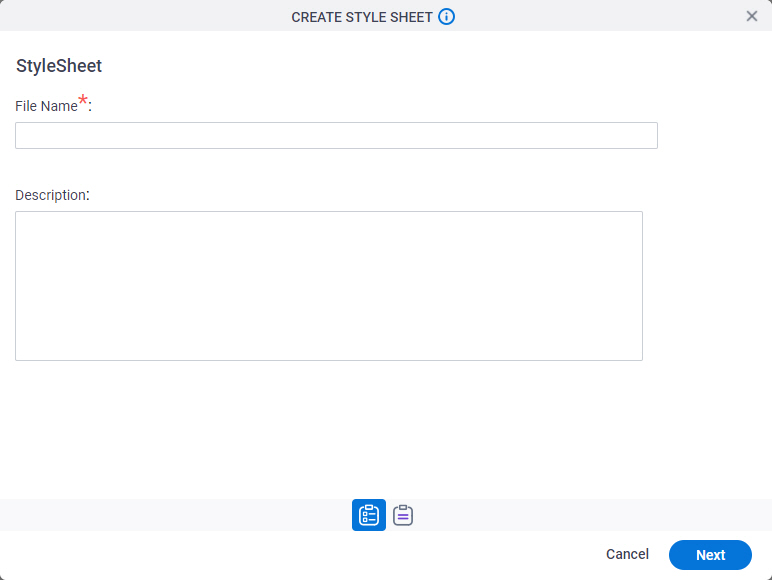 Examples
Advanced Examples

For more advanced or complex examples or specific information about how to solve a specific business problem or use case, AgilePoint recommends the following resources:
How to Start
Open

eForm Builder

.

For information about how to open this screen, refer to eForm Builder screen.





On the

eForm Builder

screen, click

CSS

>

Shared CSS

.





On the

Shared Form CSS

screen, click

Add

.




Fields
Field Name
Definition

File Name

Function:

Specifies the new name of the CSS file.

Accepted Values:

One

line of text that can have spaces

Default Value:

None

Example:

Refer to

:

Description

Function:

A description for your CSS style sheet or JavaScript.

Accepted Values:

More than one line of text

.

Default Value:

None