Create a New Task Form
To create a new task form, do the procedure in this topic.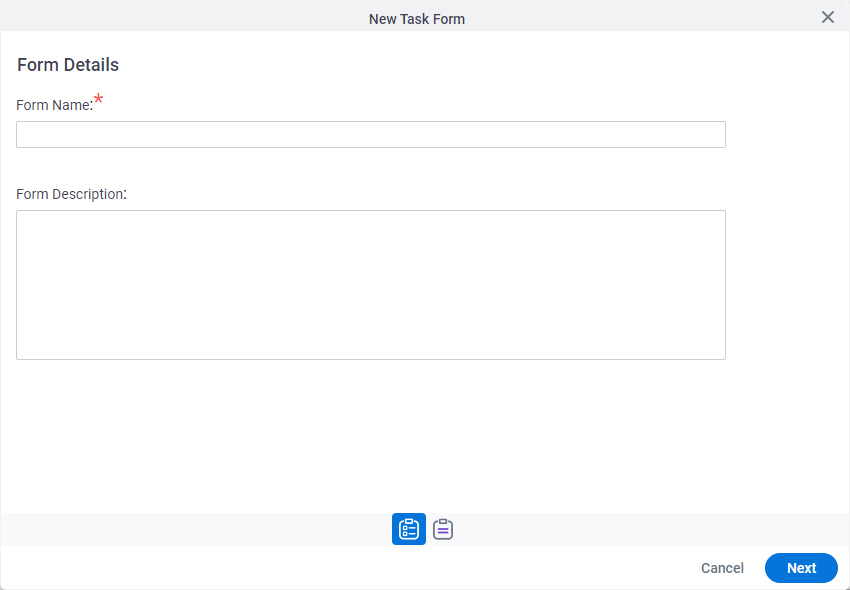 Video: Create Your First App
Video: Customer Survey Demo App
How to Start
In the Application Explorer, in the My Apps pane, select an app, and click

Show All Files

.
Expand [App Name] > Processes > [Process Name].

Do one of these:

Expand Forms.

Click Task Forms.
In the right pane, click

New

.

In the content pane, double-click Process Model.

Double-click your process.
Click

Forms

On the eForms screen, in the Task Forms, click

Add

.
Procedure
On the Form Details screen, in the Form Name field, enter the name for your form.
Click

Form Layout

.
On Choose Form Layout screen, select Blank Form.