Change the Name of a Process
To change the name of a process, do the procedure in this topic.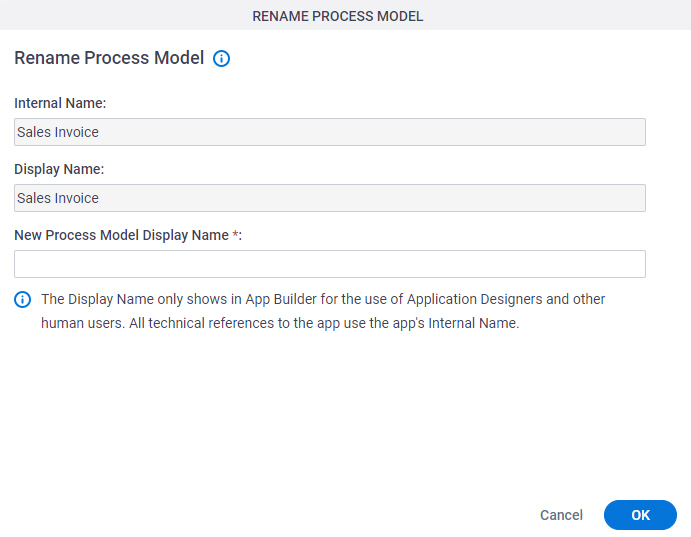 Good to Know
This procedure only changes the process name

that shows on the screen, which is called the display name. The technical, or internal, name does not change

.
Procedure
On the Rename Process Model screen, in the New Process Model Display Name field, enter the new name for your process.