Reassign a Task (Classic Work Center)
To reassign a task from the task list to a different user in Classic Work Center, do the procedure in this topic.
Reassign Task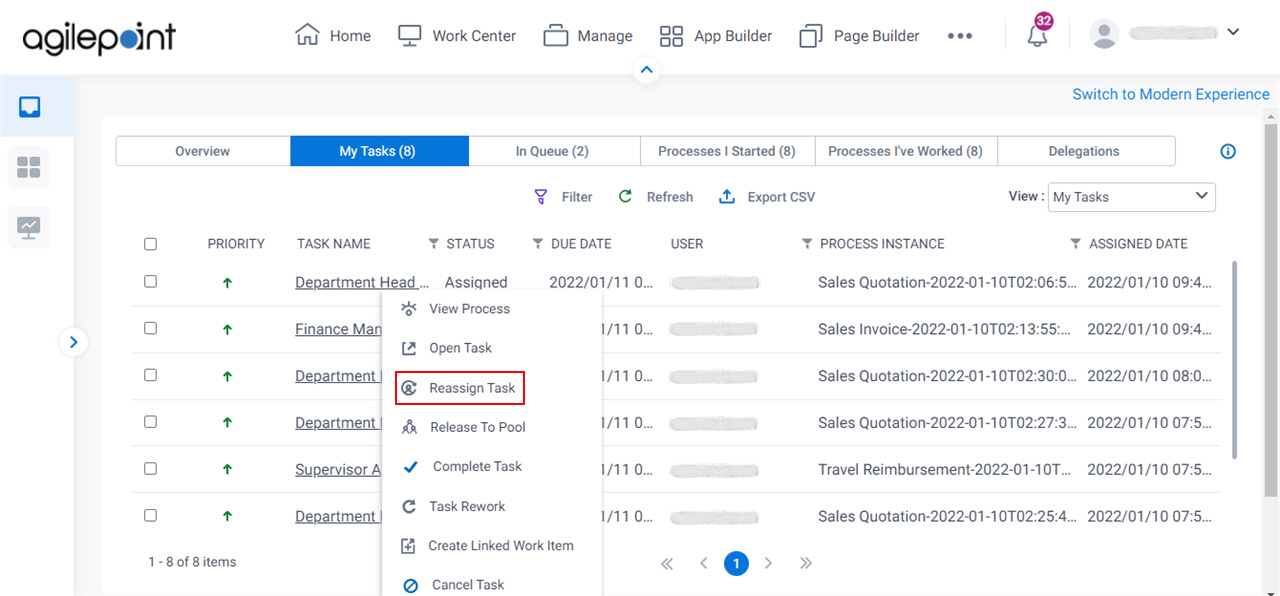 Background and Setup
Good to Know
You can only reassign a task that is assigned to you.
How to Start
Procedure
On the Reassign Task screen, in the This Department / Search by Full Name field, specify how to select the user to whom to assign the task.





In the Reassign To field, enter a user to assign the task.





Click Ok.