Work Center (Classic)
The Work Center is an AgilePoint NX component where you can access to the information about the work you care about, and the apps that are available for your use.
Work Center screen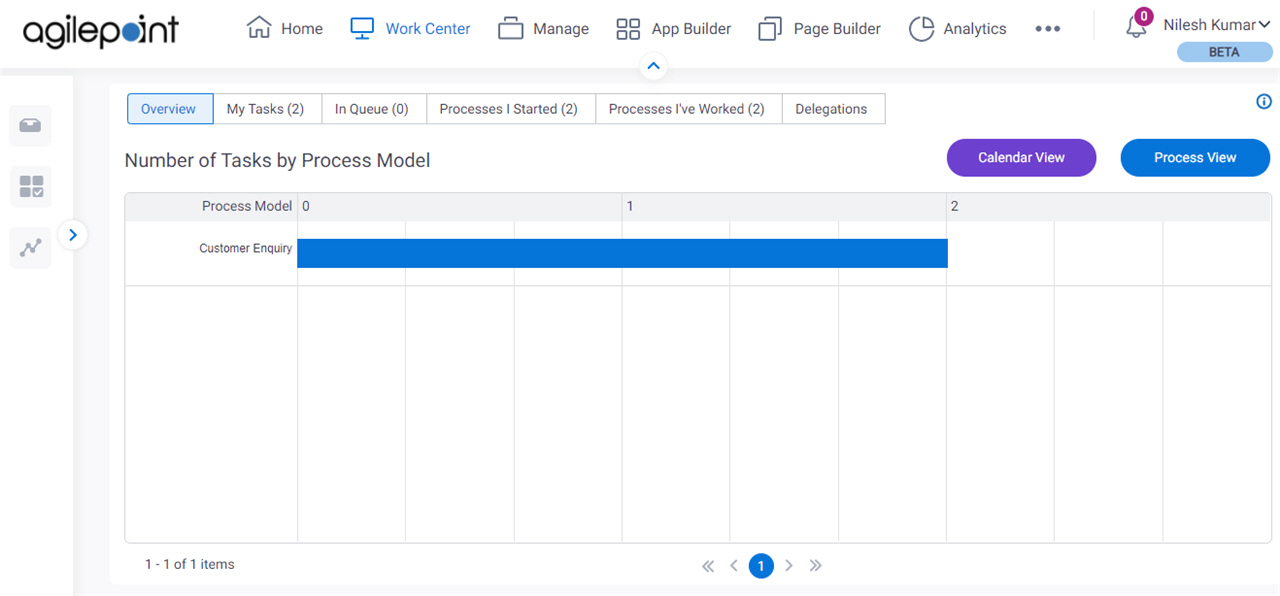 Video: Filter Apps on the My Apps screen
Video: Assign a Task to a New Participant
Video: Setup Custom Columns and Tabs
Good to Know
This section applies to the classic Work Center. For the modern Work Center, refer to Work Center (Modern).