Show a Report on the User Statistics Screen (Classic Work Center)
To show a report on a custom tab on the User Statistics screen in Classic Work Center, do the procedure in this topic.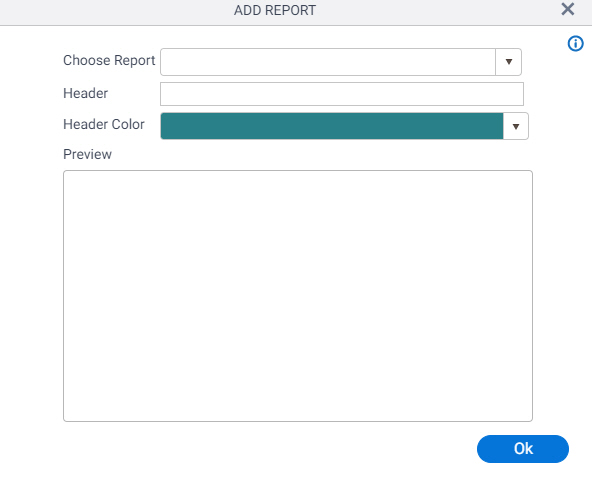 Background and Setup
How to Start
Click

Work Center

.





On the

Work Center

screen, click

User Statistics

.




Procedure
On the User Statistics screen, click Edit Layout.





Click

Add Tab

.





On the new tab, click

Add Report

.





On the Add Report screen, in the Choose Report field, select the report to show.

When you select the report in the Choose Report field, the Header field shows the name you selected in Choose Report field by default. You can also specify a custom header name.





In the Header Color field, select the font color.





Click Ok.