Request Rework for a Completed Task (Classic Work Center)
To start a rework of a task that is Completed in Classic Work Center, do the procedure in this topic.
Task Rework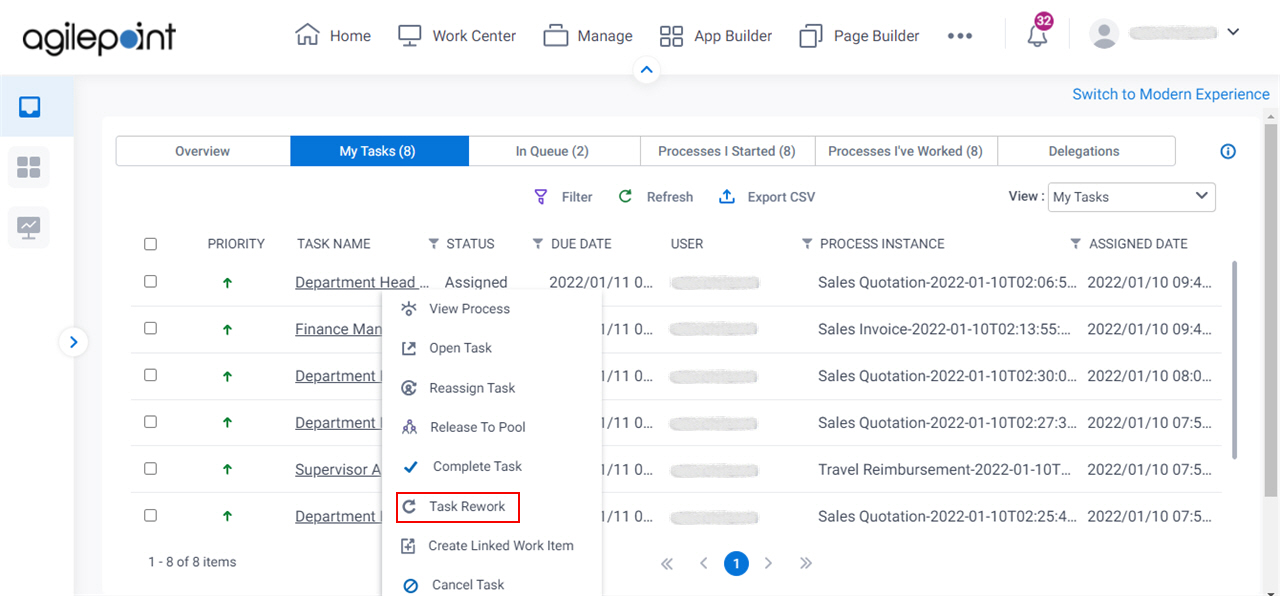 Background and Setup
Good to Know
When the procedure is complete

, the task shows in the In Queue list for the participants listed in the User ID field on the Task Rework screen. Any of these users can take assignment for the task rework.
How to Start
Procedure
On the Task Rework screen, select one or more completed tasks to rework.





In the Time Unit field, select the unit of time for the task to expire.





In the Duration field, enter the number of time units to do the work in the set time.





To represent the time span as business hours, select the Business Time field.





Click Ok.