Create an eForm for AgilePoint NX Data Entities Form-Based App
To create an eForm for an AgilePoint NX Data Entities form-based app, do the procedure in this topic.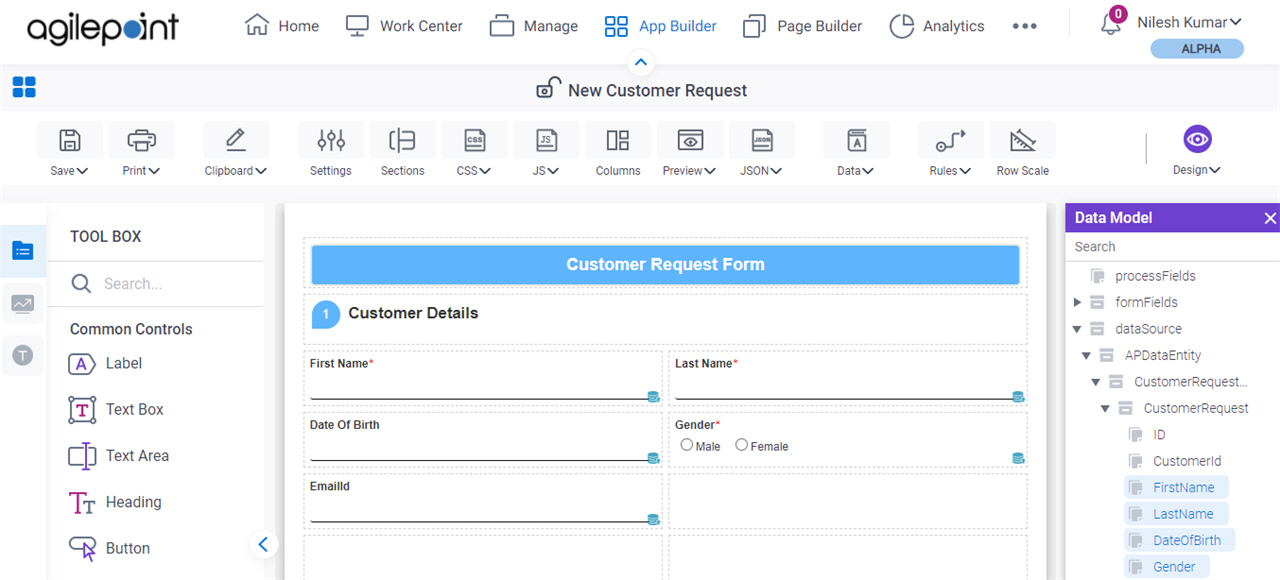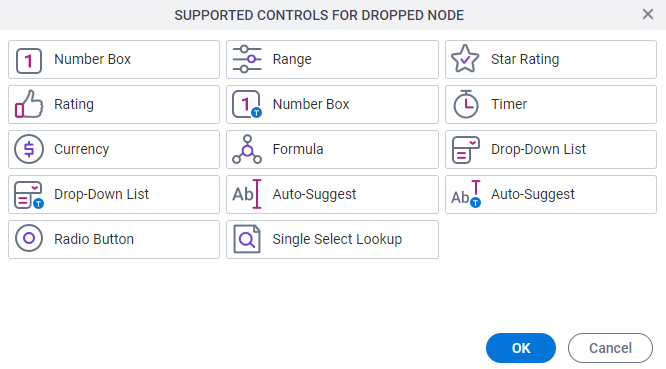 Video: Form-Based App Overview (Classic)
Examples
Examples - Step-by-step use case examples, information about what types of examples are provided in the AgilePoint NX Product Documentation, and other resources where you can find more examples.
Good to Know
After you create a form-based app, you cannot change the app to use a different data source. For example, you can not change a form-based app to use a different entity or SharePoint list than the one specified when the app was created. This limitation also applies to cloned apps. That is, you cannot clone a form-based app, and then change the data source in the cloned app.
How to Start
Click

App Builder

.





Do one of these

:
On the

App Explorer

screen, on the My App pane, under your form-based app, click App Model & Resources > Forms > New Form.
Procedure
In the right pane, double-click your form name

.
On the eForm Builder screen, on the Data Model pane, drag a entity field onto your eForm.
On the

eForm Builder

screen, configure your form as necessary.

For more information, refer to eForm Builder.