Delete a Process Model
To delete a process model, do the procedure in this topic.
Process Model Screen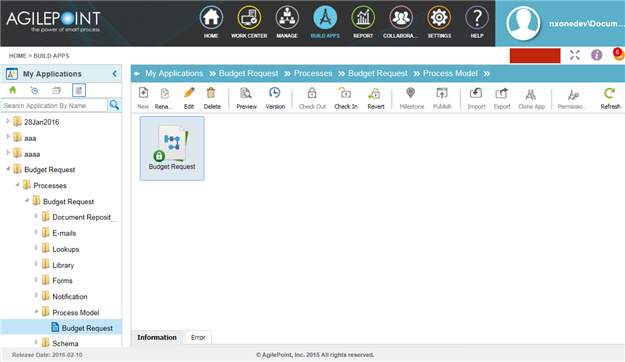 How to Start
In the Application Explorer, in the My Applications pane, expand [Application Name] > Processes.
Click your process name.
In the content pane, double-click Process Model.
Select your process model.