Add a Control to an eForm
To add a form control to an eForm, do the procedure in this topic.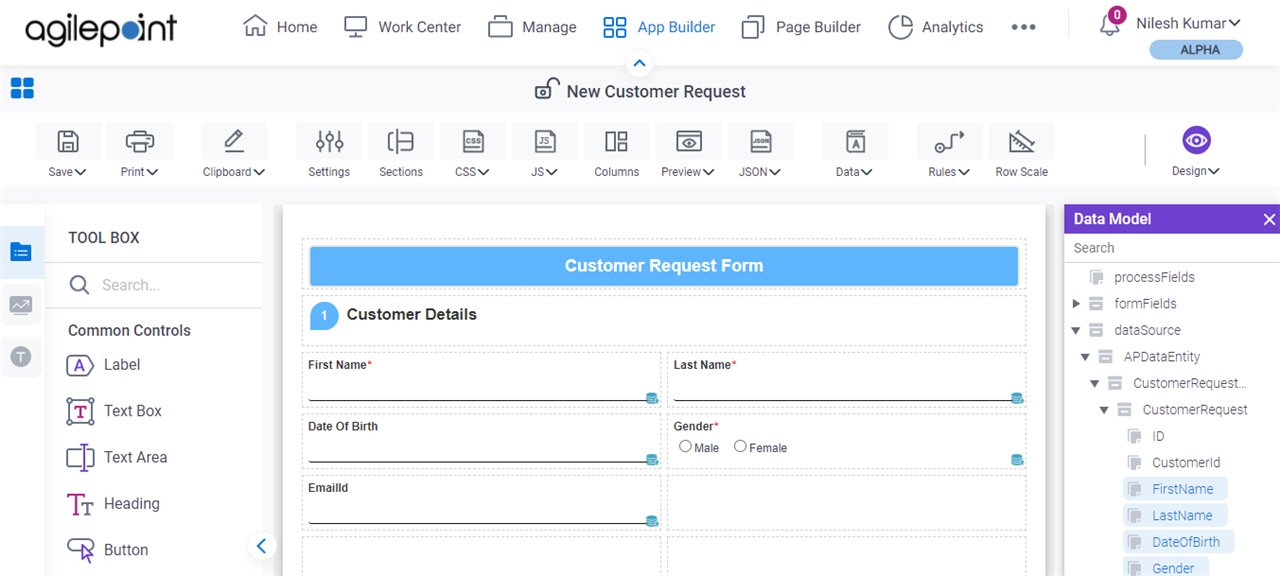 Background and Setup
Video: Form Designer Overview
Video: Add Standard Task Activities
Examples
Examples - Step-by-step use case examples, information about what types of examples are provided in the AgilePoint NX Product Documentation, and other resources where you can find more examples.
How to Start
Open

eForm Builder

.

For information about how to open this screen, refer to eForm Builder screen.




Procedure
On the

eForm Builder

screen, in the

Tool Box

, open any tab.





Drag a

form control onto your eForm

.