Add Application Designers
To make users or groups application designers, do the procedure in this topic.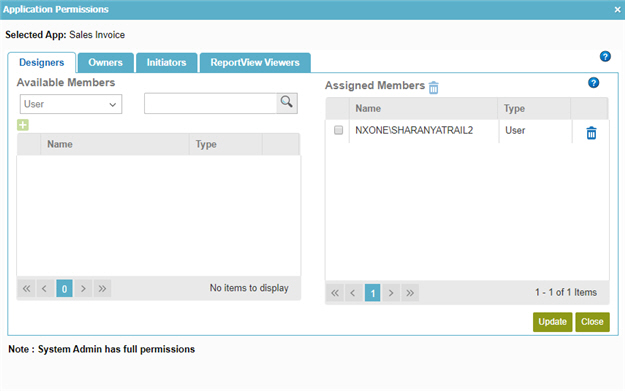 Video: Set Application Permissions
Prerequisites
On the Tenant Settings screen, set Enable Application Permission Control to Yes.
How to Start
In the Manage Center, click

Application Management

> Permissions.
On the Permissions screen, click Application Permissions.
On the Application Permissions screen, in the APPLICATIONS list, select your application.
Click

Edit

.
On the Permission Settings screen, click the Designers tab.
Procedure
On the Designers tab, the Available Members list, select if you want to add a user or group.
In the Available Members - Search field, enter the name of the user or group.
Click

Search

.
Select the users or groups to give the designer application permissions.
Click

Add Member

.