Create a File Type Group
To create a file type group, do the procedure in this topic.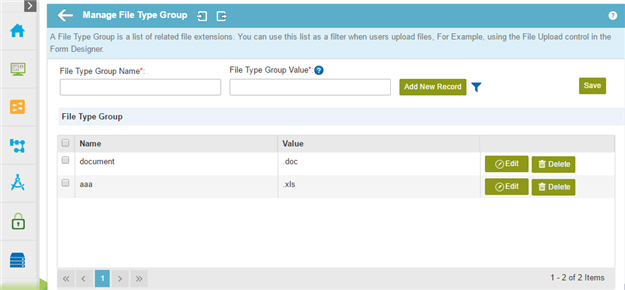 Procedure
On the Manage File Type Group screen, in the File Type Group Name field, enter a name for your file type group.

Complete this field

as necessary

.

Field Name
Definition

File Type Group Value

Function:

Specifies the file extensions permitted for the file type group.

Accepted Values:

A list of file extensions including the dot (.), separated by semicolons (;).

Default Value:

None

Example:

.docx; .xls; .txt
.pdf
.png
.jpg

Click Add New Record to add your file type group to the list.