Create a Group
To create a group, do the procedure in this topic.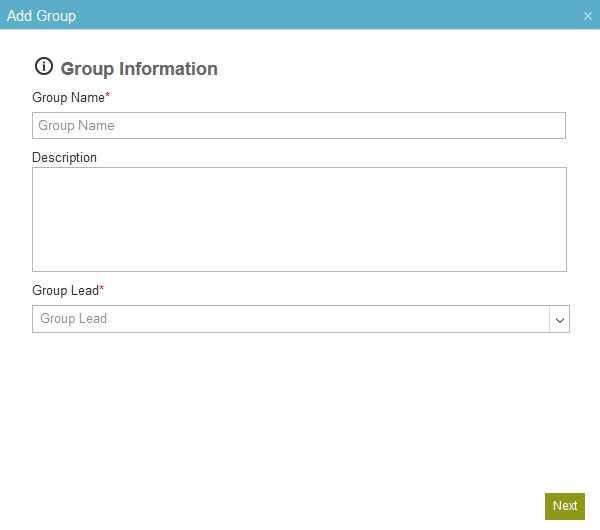 Procedure
On the Add Group screen, ​

complete these fields

.

Field Name
Definition

Group Name

Function:

Specifies the name of your group.

The value of this field is used for the My Group and My Group Peers view in the Work Center. For more information, refer to Tasks.

Accepted Values:

A valid group name.

Default Value:

None

Group Lead

Click Next.
On the Add Group / Users screen, click

Add

.
On the Add Group / Select Users screen, enter all or part of the name or department for your user.
Click

Search

.
In the User list, select your users.