New User Added screen
Lets you add one more user for your AgilePoint NX environment or assign access rights to the user.
Video: Add a User and Assign Access Rights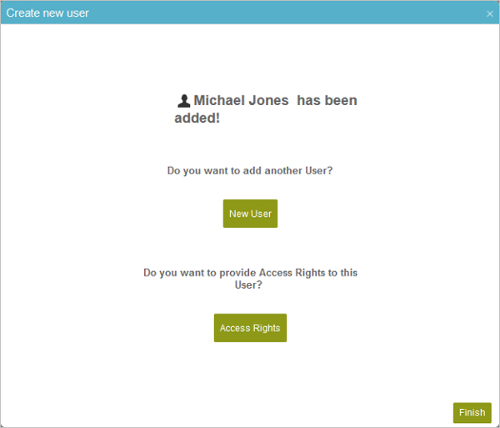 How to Start
Click

Settings

.
Click

Admin Settings

.
In Add Users > Single User, click click here.
On the Create New User screen, complete the fields as necessary. and
Click Add User.
Fields
Field Name
Definition

New User

Function:

Lets you add a user to AgilePoint NX.

Opens this Screen:

Access Rights

Function:

Lets you give roles to an AgilePoint user in your AgilePoint NX environment.

Opens this Screen: