Analytics Center
The Analytics Center is an AgilePoint NX component where you can create, run, and configure reports and reports settings related to data in your apps
. With Analytics Center you get the following:
Advanced Visualization – Get a view of real-time information displayed in impactful charts and graphs, and present it in a more persuasive way.
Interactive, Ad-hoc Dashboards – Building dashboards in Analytics Center is easy and intuitive, and dashboard are interactive with drill down and cross filtering support.
Intuitive Report Builder with Live Preview – Never built a report? No problem: A wizard is there to help guiding you through the easy process, and a live report preview feature lets you see in real time how your report will look.
Responsive Design - Consistent experience on any device.
Adaptive and Responsive – Mobile, tablet, and high-resolution display ready.
Sharing – Email the report or dashboard link, and embed it, or attached it as a file (Word, Excel, PDF, XML, CSV, JSON).
Enterprise-Level Governance – Robust governance through fine grained permission control at both tenant level as well as individual report level.
Integrated Security - Enterprise grade security controls at the tenant and report level.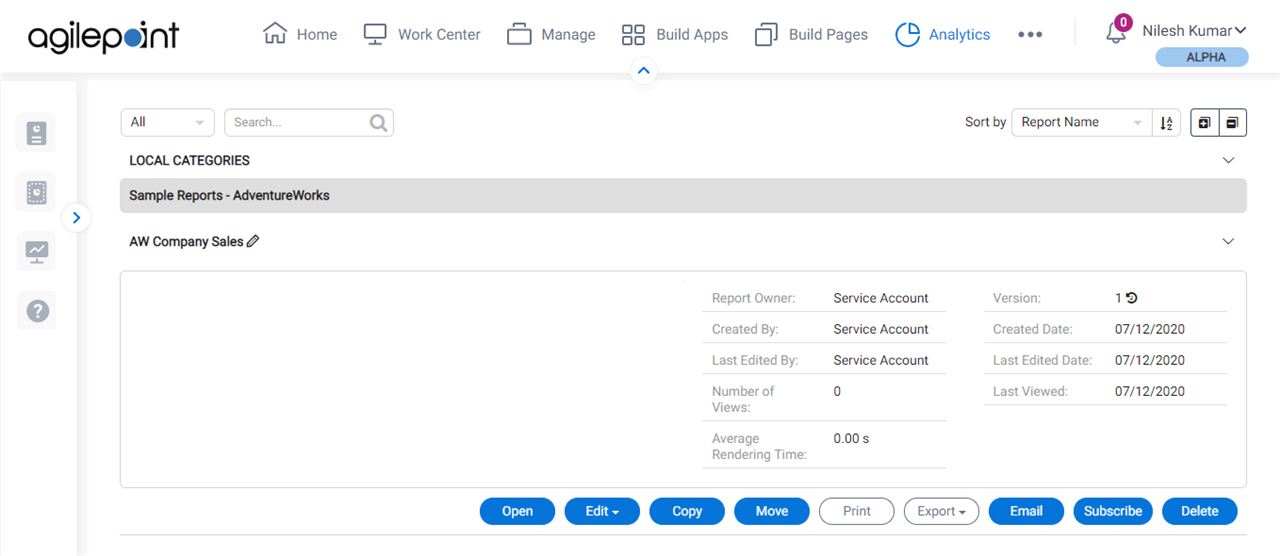 Video: Create Your First Report
Video: AgilePoint Platform Overview