NX Developer
AgilePoint NX Developer is an AgilePoint NX software component that lets you create custom assets, such as activities, AgileConnectors and AgilePoint NX web applications. AgilePoint NX Developer is an extension for Microsoft Visual Studio.
This document gives full information about AgilePoint NX Developer.
New Project screen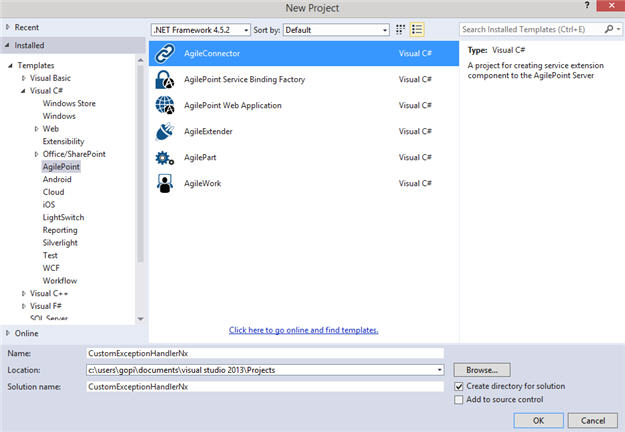 Examples in the AgilePoint NX Product Documentation
AgilePoint NX Product Documentation provides basic examples for common use cases, general procedures, and functionality that is native to AgilePoint NX. Other resources from AgilePoint or third-party vendors may provide more specific examples to meet your needs.