Move a Running Process Forward or Backward to a Different Activity
To move a process forward or backward to a specified activity, do the procedure in this topic. This is sometimes called "roll forward" or "roll back."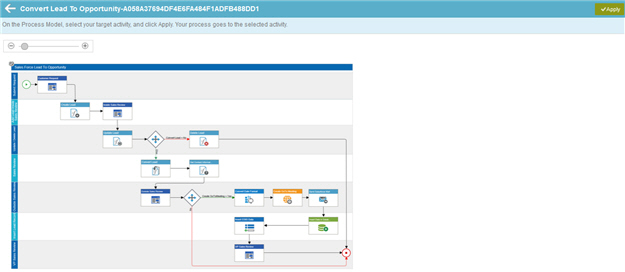 Procedure
On the Process Model screen, select the process that you want to roll forward or back.

The active activity in the process shows in red.

Select the target activity where you want to roll the process forward or back.

Your target activity shows in green.

Click Apply.