Swagger API Documentation
In addition to this document, you can view documentation for AgilePoint NX REST API in Swagger. Swagger gives structured documentation based on the REST API WSDL.
To open the Swagger documentation for the REST API, do the procedure in this topic.
Screen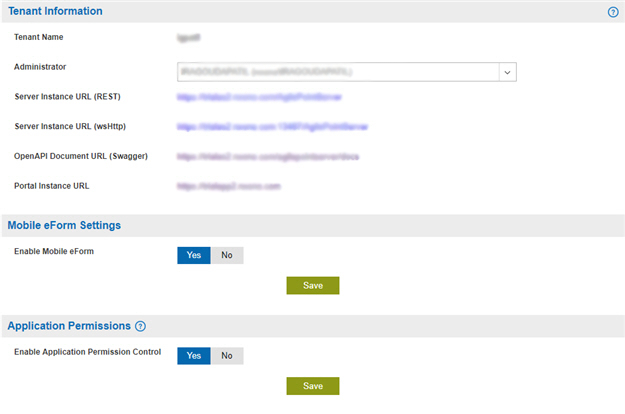 How to Start
In AgilePoint NX, click

Settings

.
Click the

Tenant Settings

tab.
Procedure
On the Tenant Settings screen, in the OpenAPI Document URL (Swagger) field, click the URL.
Examples in the AgilePoint NX Product Documentation
AgilePoint NX Product Documentation provides basic examples for common use cases, general procedures, and functionality that is native to AgilePoint NX. Other resources from AgilePoint or third-party vendors may provide more specific examples to meet your needs.