Use a Different Version of a Process Model
To change your process instance to use a newer or older version of its process model, do the procedure in this topic.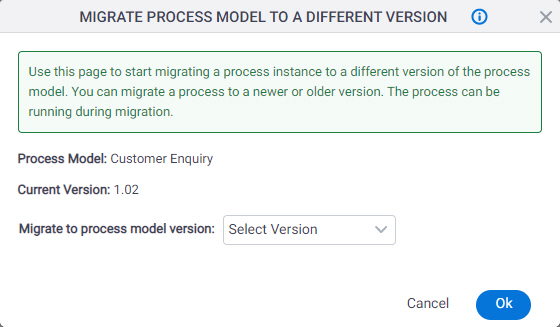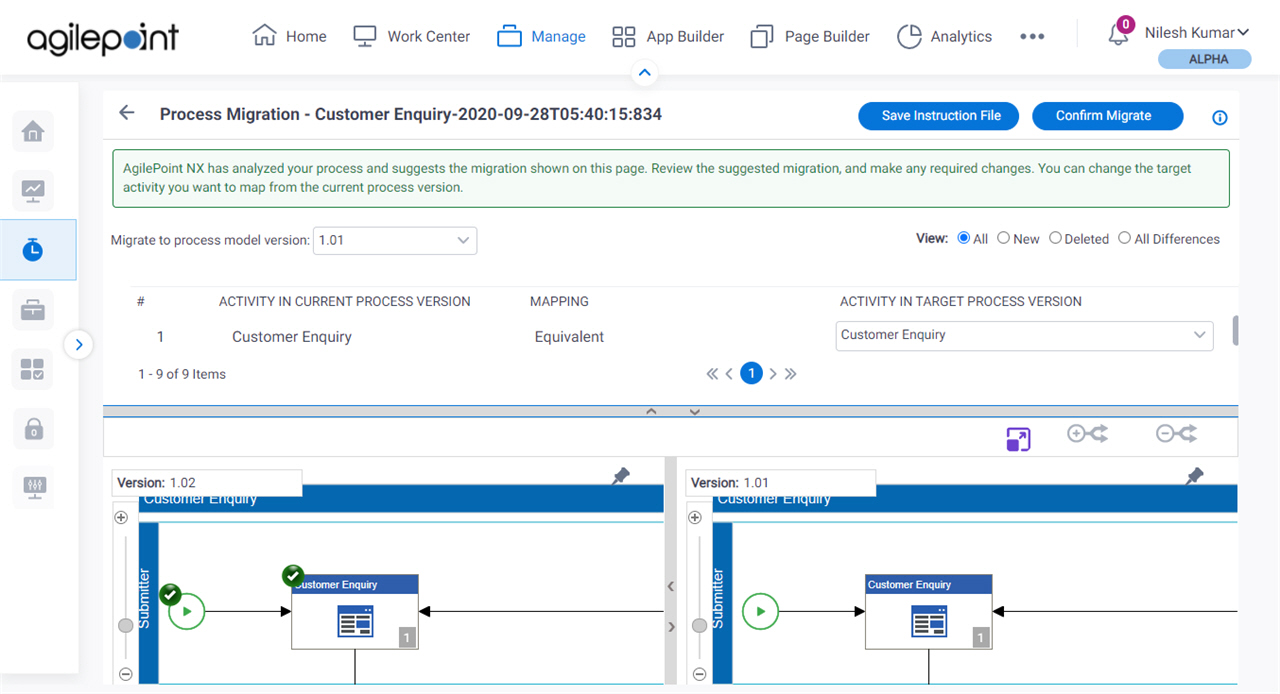 Video: AgilePoint App Migration
How to Start
Click

Manage

.





In the

Manage Center

, click

Runtime Management

>

Processes

.





On the

Processes

screen, click

Expand

to expand a process.





On the process detail screen

, click

Migrate

.




Procedure
On the

Migrate Process Model To A Different Version

screen, in the Migrate to process model version list, select your process version.
Click Ok.
On the Process Migration screen, review the activity mapping. If you want to change how the activities are mapped, in the Activity in Target Process Version column, select the correct target activity.

The Process Migration screen shows how the AgilePoint system mapped the activities in your source process version to the activities in your target process version. This mapping indicates how activities in the source process model version will be treated in the target process version. For example, a human task activity may change names from one process model version to another. This option lets you tell the AgilePoint system to treat the two activities as the same.

Click Confirm Migrate.
On the process detail screen, click

Resume

to run the process.