Filter Apps in the Work Center
To filter the list of apps in Classic Work Center, do the procedure in this topic.
My Apps screen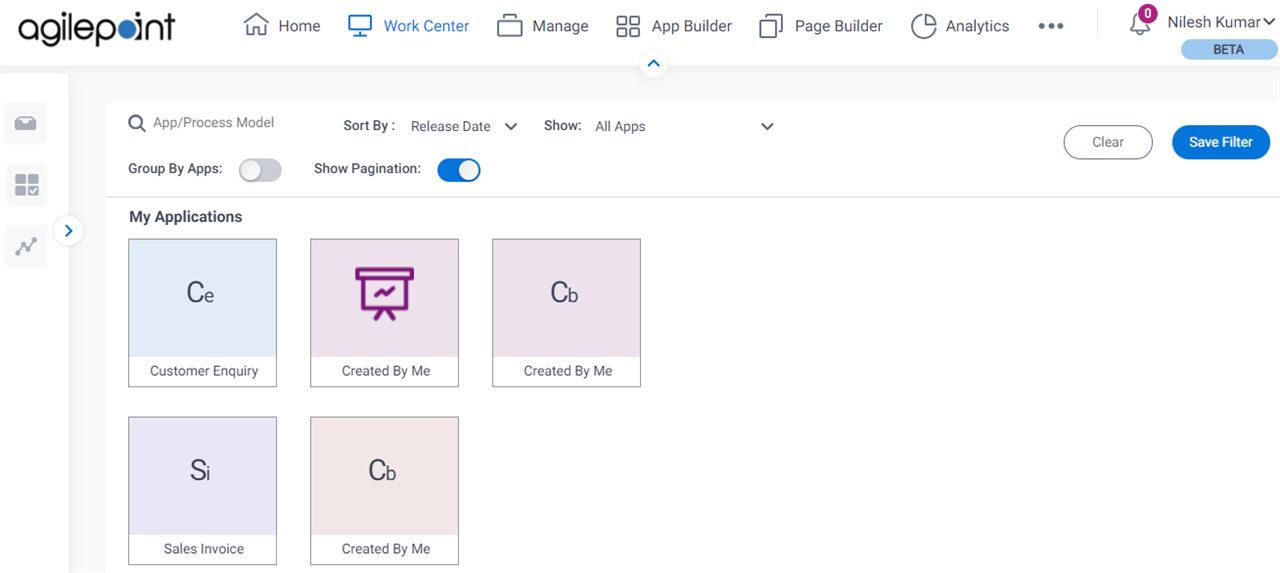 How to Start
Click

Work Center

.





On the

Work Center

screen, click

My Apps

.




Procedure
On the My Apps tab, in the Search field, enter the text to search the list of apps and processes.
(Optional) In the Sort By list, select how to order the list.
(Optional) In the Group By list, specify if you must organize the apps in a group.
(Optional) In the Show Pagination list, specify whether to show the pagination links.