Configure the Settings for an eForm
To configure the settings for your eForm, do the procedure in this topic.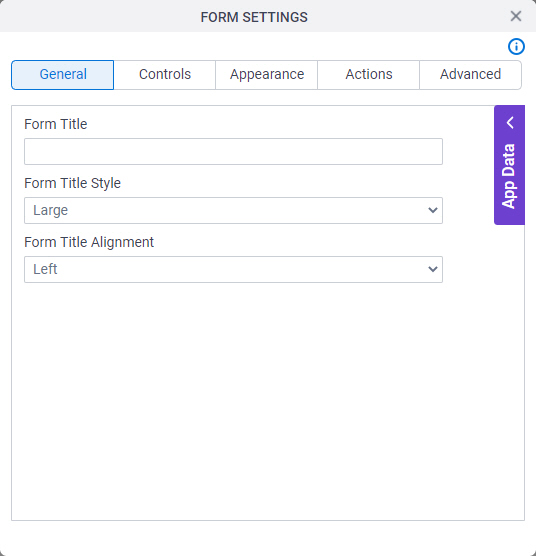 Video: eForm Builder Interface
Video: Create Your First eForm
Examples
Examples - Step-by-step use case examples, information about what types of examples are provided in the AgilePoint NX Product Documentation, and other resources where you can find more examples.
How to Start
Open

eForm Builder

.

For information about how to open this screen, refer to eForm Builder screen.





On the

eForm Builder

screen, click

Settings

.