Configure the Sections for an eForm
To configure the settings for form sections, do the procedure in this topic.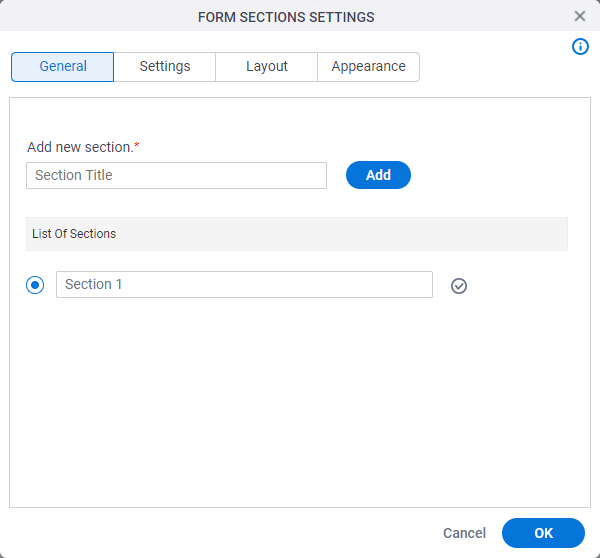 Video: eForm Builder Interface
Video: Form Designer Overview
Video: Salesforce Query and Second Form
How to Start
Open

eForm Builder

.

For information about how to open this screen, refer to eForm Builder screen.





On the

eForm Builder

screen, click

Sections

.