Microsoft Teams Configuration screen
Specifies the template to use for a message sent with Microsoft Teams.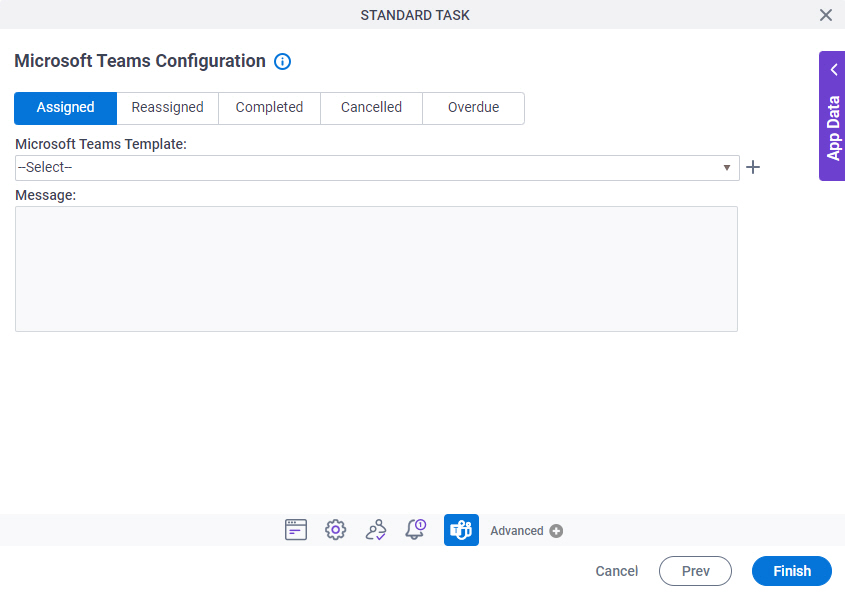 Background and Setup
How to Start
Open

Process Builder

.

For information about how to open this screen, refer to Process Builder.





In your process

, add a human task activity.





On the form configuration screen, click

Advanced > Microsoft Teams Notifications

.




Fields