Configure Data Population with SharePoint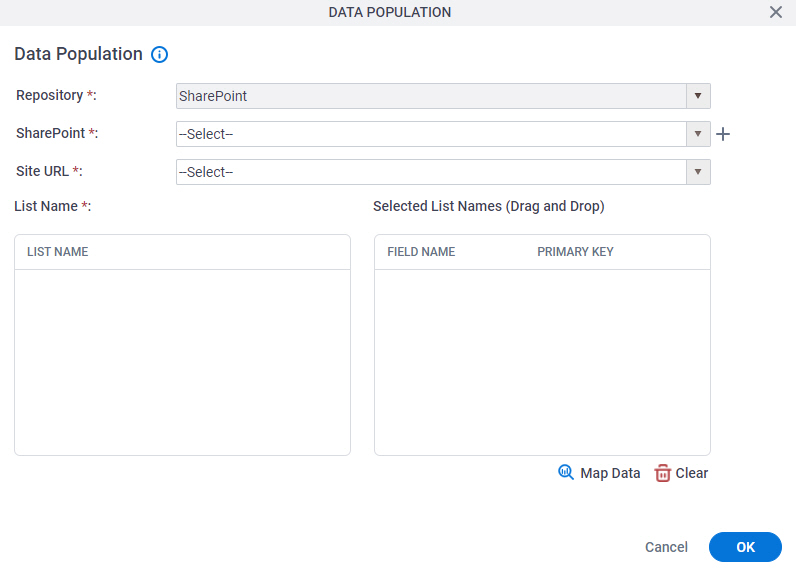 How to Start
Do one of these

:
On the

App Explorer

screen,

do one of these

:
Click

Misc

>

Data Population

.
Procedure
On the Data Population screen, in the Repository field, select SharePoint.
In the SharePoint field, select your SharePoint access token.

To create a new access token, click Create . For more information, refer to Access Token for SharePoint.

In the Site URL list, select the URL for your SharePoint site.
Drag the SharePoint list from the List Name box to the Selected List Names box.
Click Map Data.
On the Schema Mapper, map the SharePoint list to the schema.