Add a CSS Code Snippet to an eForm
To add a Cascading Style Sheet (CSS) code snippet to an eForm, do the procedure in this topic.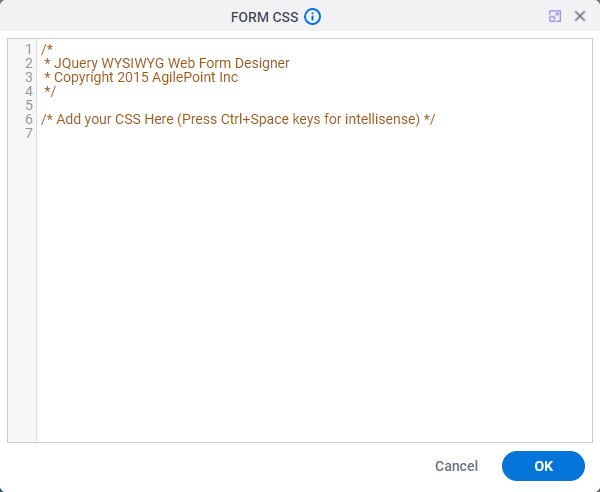 Video: eForm Builder Interface
Video: Form Designer Overview
Examples
Advanced Examples

For more advanced or complex examples or specific information about how to solve a specific business problem or use case, AgilePoint recommends the following resources:
How to Start
Open

eForm Builder

.

For information about how to open this screen, refer to eForm Builder screen.





On the

eForm Builder

screen, click

CSS

>

CSS

.




Procedure
On the Form CSS screen, enter your CSS code as necessary, without headers.

Example:

.center {
    text-align: center;
    color: red;
}