Clone an App
To clone an app, do the procedure in this topic.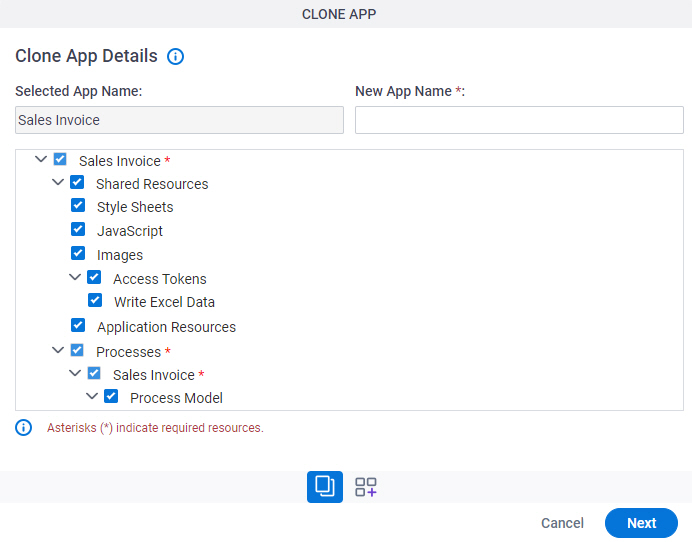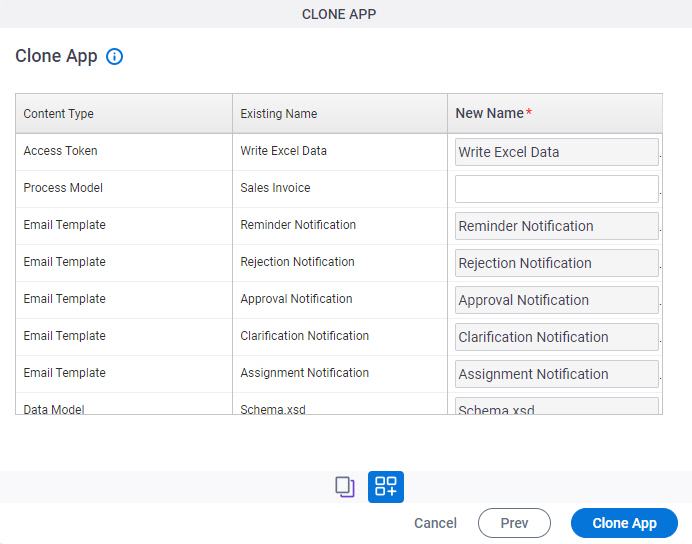 Good to Know
Some application resource are mandatory to create the application clone. For others, you may need to configure the application resource again if you do not select to clone it.
You must assign a new name for the process models because you can not have more than one process model with the same name.
Procedure
On the Clone App Details screen, in the New App Name field, enter the name for the new application clone.
Select the application resources to clone in your app.
Click Next.
On the Clone App screen, enter the new names for the process models in your new app.