Create a Process-Based Application
To create a process-based app, do the procedure in this topic.
Video: Create Your First App
Video: Create a New AgilePoint NX App
Screen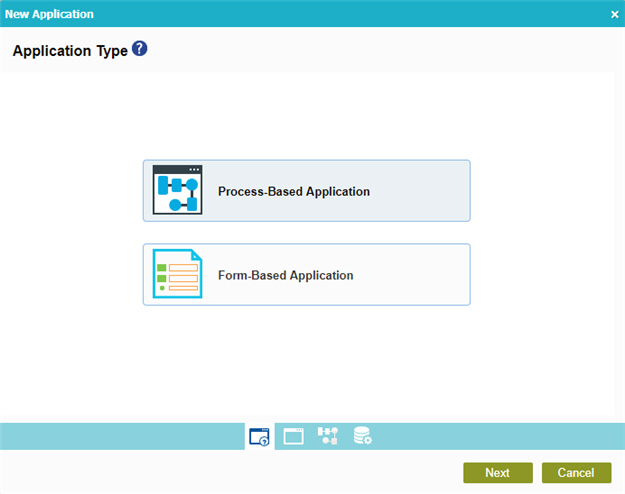 Screen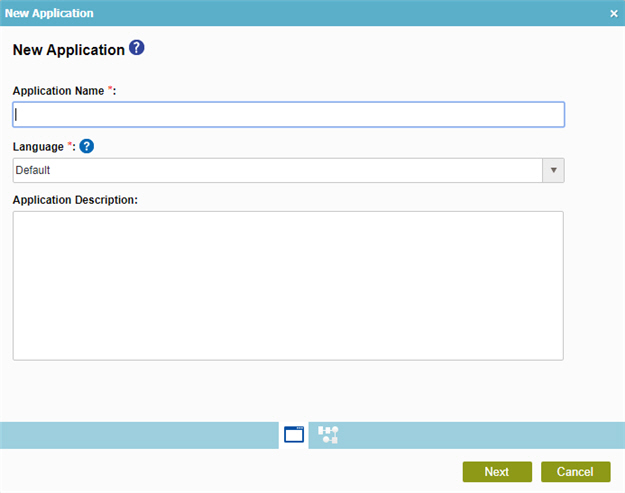 Good to Know
When you create a new application, the first version is automatically checked in.
How to Start
Click

Build Apps

.





On the Application Explorer screen, click Add App.





On the Application Type screen, click Process-Based Application.
Procedure
On the Application Type screen, select Process Model Application.
Click Next.
On the New Application screen,

complete these fields

:





Field Name
Definition

Application Name

Function:

Specifies a name for your application.

Accepted Values:

One line of text that can have spaces

.

Default Value:

None

Example:

Refer to

:

Language

Function:

Specifies the language for your application.

Accepted Values:

A language from the list.

Default Value:

None

Accepts Process Data Variables:

No

Application Description

Function:

An optional description for your application.

Accepted Values:

More than one line of text

.

Default Value:

None